We've talked before about how to increase your website traffic, and while website traffic is extremely important, it won't be enough to grow your sales.
If you run an e-commerce store, your site needs to be able to convert customers. Website traffic is one thing, but website conversion is another. If you aren't familiar with the term "website conversion", it refers to people doing what you want them to do on your website.
So let's say you've got an e-commerce site and you sell shampoo bottles. With your online store, you want people to buy your bottles of shampoo. When they're on your site and purchase a bottle, that counts as conversion. If someone was on your site browsing around for 3 minutes and didn't purchase, that wouldn't be a conversion.
Many e-commerce sites have low conversion rates because the owners don't know how to properly optimize their sites. We're here to help you avoid making the same mistakes as those other e-commerce site owners. In this article, we're going to give you 5 tips on how to increase conversion rates for your e-commerce website.
What is a good conversion rate to aim for?
Before we start giving you some tips on how to increase your conversion rate, we figured it would be a good idea to let you know an ideal conversion rate. The number is actually much smaller than many would think. A conversion rate of 1% to 2% is considered average.
Anything above 2% is considered to be great. If you can maintain a conversion rate above 2%, then you're doing something right. We cannot guarantee that the tips in this article will help you achieve a conversion rate above 2%, but they'll help you increase your conversion rates substantially. This is especially true if your conversion rates aren't really good to begin with.
1. Send notices about abandoned shopping carts
Believe it or not, a lot of customers put items into their shopping carts and abandon them. This can happen for a variety of reasons:
The customer may have found a website with a better user experience
They may have located the item elsewhere at a better price
They could have been occupied with something else and simply forgot about their item
A store in Britain called Radley London, started sending out emails to their customers about items that were still in their cart. Radley London found that 7.9% of the customers who received those emails, ended up buying the item or items left in their cart.
Sure, 8% may not seem like the biggest percentage, but when it comes to getting your conversion rates up, every little bit helps. Sending out email notices about abandoned shopping carts will help your sales and conversion rates increase.
2. Write strong product descriptions
Content can really help improve your e-commerce website. With any product, you need to convince people as to why they need it. Why do they need that beard trimmer, sweatshirt, phone case, or makeup kit you're selling?
Putting up an image of your product isn't enough to sell it. Sure, if someone already knows enough about a certain product they might buy it, but most people need to be convinced. Imagine if you sold the best electronic beard trimmer in the world. How would the people on your site know it's the best beard trimmer? If you just had an image of it and the price, nobody would be interested in buying it.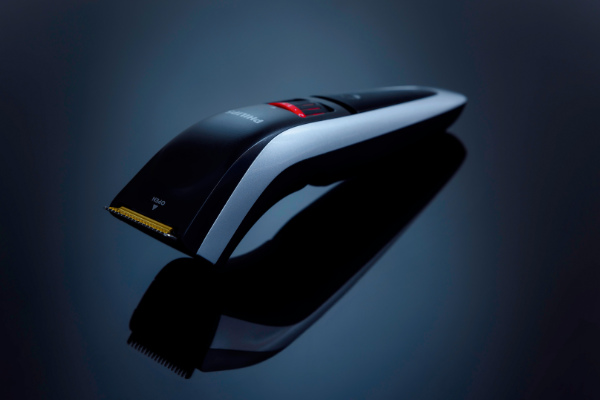 The image above means nothing without a compelling product description. Would you buy this product without knowing anything about it? I doubt it. Now let's say you saw this image and right below it, you read that it was the most popular electronic blade trimmer among professional NBA players and Hollywood actors. Along with this, you saw that it includes 14 attachments for all your grooming needs and even comes with a storage bag. You wouldn't know this information just by seeing the image above. Then beneath that information you read the following:
"The Beard Trimmer X800 is perfect for all your grooming needs. You deserve the best shaving experience and this trimmer will give you that. Each of the blades are easy to attach and use. Not only are the blades are 3x sharper than Competitor A and Competitor B, they'll last a minimum of 6 months before getting dull. Unlike the competition, the blades are made of the highest quality steel and require no oil to maintain such a high quality performance. What are you waiting for? Purchase the Beard Trimmer X800 today!"
Having strong product descriptions will help you sell more products. The descriptions should explain the benefits, sound persuasive, and give factual information. In the end, you want the customer to buy the product. Kissmetrics produced a great article on how to write product descriptions that sell.
3. Have a generous return policy
A lot of people "window shop" online; they'll look at products but hesitate when it comes to actually buying them. They usually worry that the product won't be worth the price or that it won't work well. By having a generous return policy, you can influence people to purchase from your e-commerce store.
Most stores, both physical and online, will allow people to return broken products. However, you should go even further than that. You should have a generous return policy which allows people to return items for any reason. You should also not restrict them to a 14-day return window, but rather 30 or 60 days. This will encourage more people to make impulse buys since they know the item can be returned if it's not what they like.
4. Optimize your website
People these days want things fast, so if your website takes too long to load or is constantly crashing, people will shop elsewhere. By optimizing your site and making sure that it runs smoothly and quickly, you can ensure that customers will be able to quickly select and purchase your products.
Now, if you're not sure about how to optimize your site, don't worry. Our team of website experts will gladly help you out to make sure your site is fast, responsive, and working properly. Check out our benefits if you're interested in optimizing your website.
5. Reduce or eliminate shipping costs
A lot of customers will buy a product because they think the price is good, but then they'll get turned off by high shipping costs. In fact, one store in Texas, called Sheplers, noticed they had very low conversion rates in certain states. After some research, they discovered that this was due to the high shipping costs for those states. By lowering or removing shipping costs, Sheplers noticed a massive increase in their conversion rates.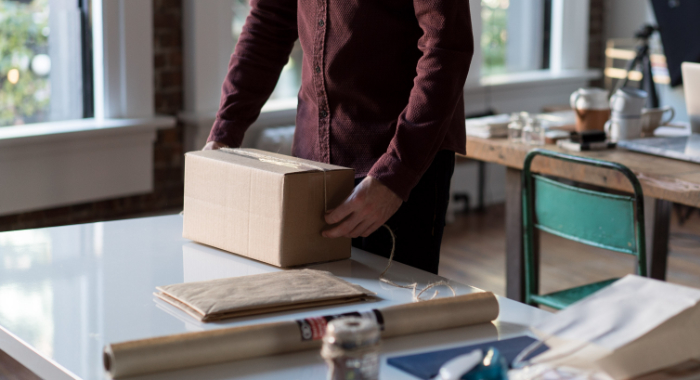 Now, not every business can afford to get rid of shipping costs, but if you can find a way to possibly lower them, you could increase your conversion rates. This tip can be useful even if you already offer low shipping rates. Advertising your low shipping rates can be a great way of drawing customers in.
Conclusion
These are 5 tips that can help you improve the conversion rates on your e-commerce site. Like we mentioned in the beginning of this article, these tips alone may not help you reach that 2% rate, but they can certainly help you. We hope this article helped you understand how to increase conversion rates. Let us know how you will increase conversion rates with your website!