As we've been helping out more small businesses and expanding our services, we felt like we needed to update our logo and introduce a symbol, so we did. Our mission is "helping small businesses grow," and it's important for us to reflect that through a symbol.
Here's what our new symbol is: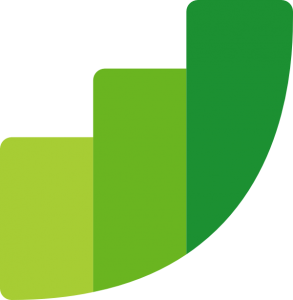 Here's what our new logo is:

When used with our "Growfio" name, some may see our symbol as a liner bar graph, whereas others see an abstract leaf. Regardless of what you may see, it ultimately reflects back to our core mission of growth. We hope you like it!