If you have a website, then you know how frustrating it can be when your site doesn't rank well on Google. Ranking a site is difficult, especially if you don't know all the tips and tricks that other business owners use to make their sites rank higher. Obviously, there are a lot of advantages to having a site that ranks highly on Google; you get more sales, more brand exposure, and more customers.
You'll want to make sure that you're doing everything possible to rank your site higher on Google. If you're a small business owner struggling to boost your site's ranking on Google, you're in luck because we have some good SEO tips that will make your site rank better.
Best SEO Practice #1: Pick your keywords carefully
A big reason why a lot of sites fail to rank is because they pick bad keywords. Good keyword choice is one of the best ways of making sure your website skyrockets in search rankings. So, what exactly do we mean when we say "good keyword choice?" Well, first off, a keyword shouldn't have a lot of competition.
Google has a keyword tool which is free to use and gives you a good idea about what sort of competition you'll have for your selected keyword. In general, unless you're running a very popular site, you should target long-tail keywords.
Long-tail keywords are longer and less competitive; they also tend to be the type of keywords people use when they intend on buying something. For example, consider the difference between a general, high-competition keyword like "antique furniture" and a long-tail keyword like "antique dining room chair set." Someone looking for "antique furniture" is most likely browsing to kill some time, whereas someone searching for "antique dining room chair set" knows what they want and is likely in the market to buy one in the near future.
Best SEO Practice #2: Post great content
Another good SEO tip is to make sure your website has great content. There are a lot of websites out there with poorly written content, whether it's spelling and/or grammar mistakes. To prevent these mistakes, proofread your content prior to publishing it.
Be sure to never steal content from other sites, as it is plagiarism and Google will harshly punish any website containing copied content from other sources. Instead, create some genuine, unique content to post.
Even if you don't have a blog section, putting effort into things such as landing pages and product descriptions on your site will help you improve your site's ranking. Plus, as an added bonus, filling your website with unique and interesting content can lead to it getting shared by people on social media, which will help you boost your site's ranking even more.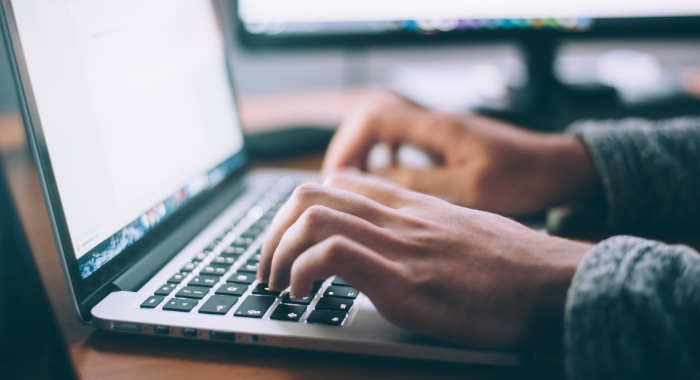 Best SEO Practice #3: Do some internal linking
Make sure you always provide links to other parts of your website from your main page. Do you ever notice how a lot of websites include "related articles" at the end of a blog page, which includes links to other articles on the site? They do that for SEO purposes.
When you provide links to other pages on your site, it helps give those pages a boost in Google search rankings. Now, you have to be a bit careful with this, as it can be overdone. If you provide too many internal links, Google will think that you're trying to spam and they'll penalize those pages you've linked. We suggest that you provide 2 or 3 internal links at the end of every page, but no more than that.
Best SEO Practice #4: Make sure your website is updated frequently
A lot of business owners make the mistake of leaving their website stagnant and not adding any new content. This is a huge issue because Google heavily penalizes sites that are not updating regularly. Certain sites, like Wikipedia, do really well in search rankings because their site is frequently updated. Now, we're not saying you need to add new content every couple of hours or every day. But, you should be adding something new to your website every 2-7 days. Google will recognize that your website is still active and thus they'll boost your ranking.
Best SEO Practice #5: Get outside links
Some of the most powerful links you can get are links from other websites that lead to your website. These are known as backlinks and they are by far the most valuable SEO links you can get. Unfortunately, unlike everything else on this list, backlinks are not directly in your control; you cannot just hop on and add some backlinks. But, there are a few easy ways of getting them.
First off, try guest posting on other people's websites or blogs. There are many benefits of guest posting on other blogs. If you have expertise in an area or you just want to share your experiences as a small business owner in a certain industry, ask around and see if anyone will let you write an article for their site or blog. Just make sure you link your own site within or at the end of your guest article.
Secondly, if you post regularly on forums or social media, make sure you're posting links to your website constantly. For example, a lot of forums allow you to have a signature under your posts. This is a great place to post your website link. Also, you can put your website link in your Twitter bio and on Facebook.
So yeah, that's how you can rank higher
There are other various ways that you can improve your search ranking, though this list will be a good starting point for you. Properly implementing the SEO tips we mentioned above will help you improve your website's ranking on Google and other search engines.
Now that we've covered how you can rank higher in search engines like Google, it's time to focus on getting website traffic. To help you out, we've published an article called How to Increase Your Website Traffic for Free.