It can be hard choosing the right domain name. Between a domain name and a top-level domain, there are so many possibilities out there and it may take some time before narrowing down on the right one. If you do finally choose one and you find it is taken, you have to look for an alternative.
What is a domain name?
Before we get started, let's explain what a domain name is. A domain name is used to identify an IP address, which is a unique set of numbers assigned to every computer out there on the internet. When you type our domain name (for example 'growfio.com') into your URL address bar, your browser reads the IP address instead. Imagine how difficult it would be to memorize each site's IP address. Thankfully we only have to remember the domain name.
For a domain name to work, it will need a top-level domain. Also known as a TLD, a top-level domain refers to a domain's suffix, which may be a .com, .org, .net, etc. The most popular top-level domain out there is .com. There are so many options out there from ICANN-era top-level domains like .global, .clothing, and .dog to country-code top-level domains like .fr, .uk, and .br. Here is a full list of internet top-level domains.
Choosing a domain name that's good
When you are choosing a domain name, it's smart to brainstorm ideas. You could do this using a word document, the notes app on your phone, or a pen and paper. Focus on choosing a simple and memorable domain. Lifehack published a helpful article on how to brainstorm domain names.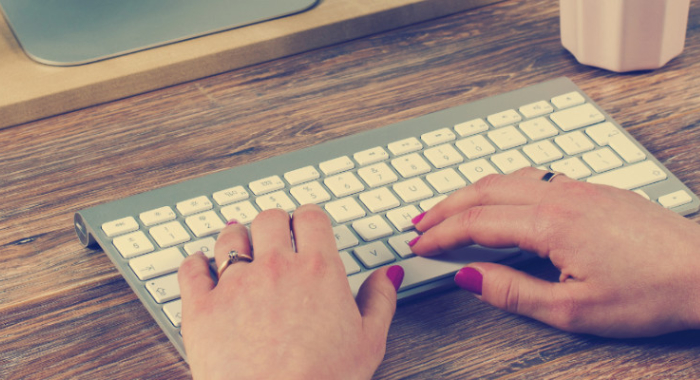 For example, let's say Pete from Maine owns a plumbing business called Pete's Plumbing and Heating Service. Petesplumbingandheatingservice might not be the best domain idea because its length would make it difficult for people to remember. Petesplumbingandheating is still fairly long but it would be a better option. Simpler domain names such as petespandh or petesofmaine would be even better options. It's common for local businesses to include their city in their domain name. This allows for local recognizability when potential clients search for their business online.
Finding the right top-level domain
With a domain name selected, it's now time to find the right TLD. Think of these two things as connecting puzzle pieces. You'll want to find a top-level domain which nicely connects to the end of your domain. For Pete and his business, it wouldn't be a smart idea to select .camera or .tech because they have no connection at all to his business. Instead, he could choose .plumbing or .com.
Once a domain name is taken and if the buyer has set up the domain name to automatically renew year after year, there's a strong chance that the domain name is taken forever. If you see the perfect domain name, we highly recommended that you purchase it now rather than later seeing how it may no longer be available. Choosing a domain name and then purchasing various top-level domains for a domain name is common. Many businesses who do this will redirect each one to their website's primary domain name.
Where to purchase a domain name
Once you're ready to start searching for a domain name, you'll need to choose a domain registrar. Here are a few to choose from:
Next step: Getting a website built
After purchasing a domain name, you'll need to have a website built. Building your own website isn't a great idea if you're not a web designer. We recommend hiring a reliable website management company like Growfio to build your website for free and manage it.