Before we get into this blog post, if you're unfamiliar with what web hosting is, we encourage you to read our "What is Web Hosting?" post. It's a short, easy, and informative read that'll give you a good idea of what it is.
Essentially, web hosting is what allows people to actually see your website. Without it, no one could get to your site because it wouldn't be on the internet. In this post, we'll be looking at two different kinds of web hosting: shared hosting and VPS hosting (VPS stands for virtual private server). We'll go over the advantages and disadvantages of each and tell you which one is the better choice for a small business website.
VPS hosting
With a virtual private server, you're in full control and get more benefits compared to being on a shared hosting server. The resources within a VPS are divided among a small number of people; each receiving their own private section on the server. Think of it like an apartment complex where there are 8 units. You'd have your very own unit with only a few neighbors around you.
Advantages of VPS hosting:
Customization
Since you have your own section on a VPS, you have more customization options. You also have more resources to work with, which is perfect for a growing business as you can ensure fast loading pages and uptime. Virtual private server resources can often be increased if you ever run close to hitting your limits.
Better security
Unlike shared hosting, VPS hosting isn't as open, which means your website is a lot more secure when you use a virtual private server. The big problem with shared hosting is that a breach in one site could easily result in other website breaches. Shared hosting servers are a lot more vulnerable than virtual private servers.
Better performance
By having your own section on the server, you'll notice that the performance is a lot better than being on a shared server. This is because your resources aren't being shared with other people.
Disadvantages of VPS hosting:
Higher costs
As you would probably expect, VPS hosting costs more than shared web hosting because you get more features and more customization options.
More maintenance
You'll need to perform server maintenance every so often in order for things to keep running smoothly. Most business owners who want their website on a VPS will hire someone to handle this due to the maintenance required. A more affordable option is to purchase a website plan through Growfio, as we'll setup and manage your website on a reliable, fully managed VPS.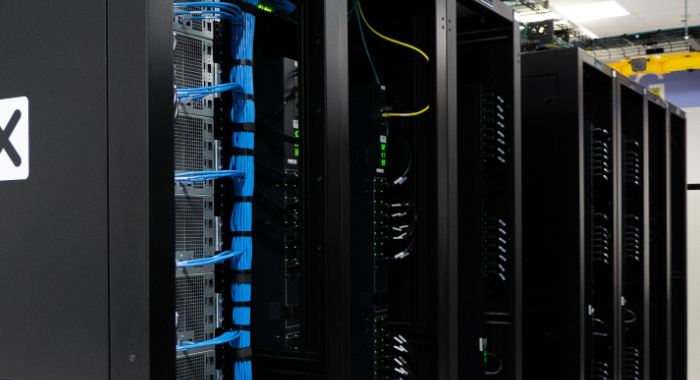 Shared web hosting
Shared hosting requires your website to share server space with hundreds and even thousands of other people who are also renting out the server, making it very crowded. Resources are shared between other users and this can often result in a slow loading website or even downtime. Let's say there are 1,000 people sharing 1 server. If 20 of them are consuming a combined 60% of the server's resources, then 980 people are trying to use some of the remaining 40%. When resources are being used, you're unable to use them. Although shared hosting sounds bad, there are some advantages.
Advantages of shared hosting:
Low costs
One of the biggest advantages of shared hosting is that it's pretty cheap. Because thousands of people are sharing a single server, everyone is pitching in to keep the server running, which means your costs are going to be relatively low.
Low maintenance
There's very little maintenance involved on your end. You'll be able to sit back and not worry about micromanagement or taking care of your server as the hosting company will do so.
Disadvantages of shared hosting:
Low security
One of the bigger downsides to this form of hosting is low security. Because there are so many accounts on the server, each of which may be running multiple websites, it's likely for a security breach to happen. Because the server is so open, a security breach in one place can potentially compromise every site on the server.
Lack of resources
One of the issues with shared web hosting is the lack of resources. Since you have to share server space with everyone else, you have to make do with what you get. If someone is hogging up a lot of the server's resources, you just have to deal with it. This can negatively affect your website's load time and uptime.
VPS hosting vs shared hosting: The winner
In pretty much every way, VPS hosting is the superior option for serious small business owners. But, that doesn't mean shared hosting is useless. Shared web hosting can be a good idea if you want to save money and if you don't care whether or not your website experiences slow loading time or even downtime. If you value your website and business, choose VPS hosting.
Consider fully managed VPS hosting
Making the switch to a virtual private server can be easy and affordable if you go with a website management company like Growfio. Our website plans include reliable, fully managed VPS web hosting so that you can enjoy all the great benefits of a VPS, plus other great features, for an affordable monthly cost.