Many small business owners will hire a company or individual to manage their site, as it saves them time and energy. Website management is crucial for any small business wanting to grow faster. If you're not familiar with what website management is, I'll be explaining it and all of the benefits in this blog article.
What exactly is website management?
You're probably thinking to yourself, "what is website management?" Well, website management is the combination of multiple services for a single website. By hiring a company that specializes in website management, you'll save time and energy. There's actually a lot that goes into managing a website. It's one of those things that small businesses of all sizes will outsource because they know how important it is to have.
Companies that specialize in website management, such as ours, will provide you with the following services:
Taking care of your website changes whenever you need something done.
Placing your site on a fast and reliable web hosting server and managing it.
Keeping your website safe and secure from hackers and DDoS attacks.
Backing up your site every day to another web hosting server.
Providing you with friendly and quick 7 days a week support.
Handling backend WordPress updates.
Making sure your website stays up and running with uptime monitoring.
If you're interested in website management services, click here to view our monthly pricing plans.
Why you need website management
Before I get into why you need it, let me first ask you a few questions. When was the last time you updated your WordPress application and plugins? When did you last run a hosting-side and website-side security scan? Have you backed up your website database and files to an offsite cloud server within the last 24 hours? If you answered "no" to any of those questions, you need website management.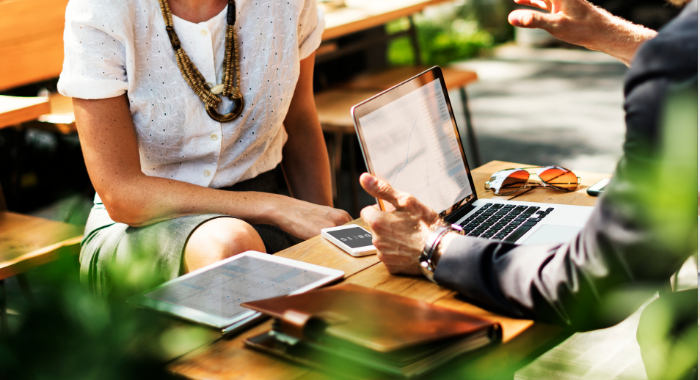 Running daily website security scans, backing up your site daily, and updating WordPress and your plugins every month is absolutely needed in this day and age. There are hackers around the world who are always hijacking sites due to security flaws. How scary would it be to wake up and realize that you're no longer in control of your business website? Websites are compromised daily by hackers and we don't want you to be the next victim.
As you've learned by now, websites require a lot of upkeep. It's not just big companies that outsource website management, it's literally businesses of every size. Whether your monthly revenue is $50 or $5,000,000, you need to invest in a website management company.
With Growfio, you don't have to worry about your website or waste time trying to figure something out. You can rest easy knowing that your site is in good hands. Our web professionals will handle everything for you, so that you can spend more time on your small business.
Services included with website management
The services included with a website management plan varies per company, however these benefits below are what most companies, including ours, offer to business owners.
Website Changes
Website changes are any kind of front-end updates/changes made to your site. These changes could be anything from editing existing content on a page, adding a new page, adding products to an e-commerce store, or integrating a third-party service. Making website changes can take some time and be stressful for people who aren't tech savvy. This is why many business owners outsource to a company with reliable web professionals who can quickly take care of a request.
Managed Web Hosting
It's super important for your website to be on a fast and reliable server, whether it's a virtual private server or a dedicated server. Most small businesses start out on a shared hosting server and switch once they realize that virtual private servers and dedicated servers offer better security, speed, and reliability for their site. By having your web hosting managed, you won't ever have to worry about it. A website management company will manage your hosting for you.
Website Security
In this day and age, website security is extremely important. Ten years ago it would have been a nice thing to have, but nowadays, you need website security. Hackers are always trying to breach websites and gain control of them. Keep your website safe and secure by working with a company that offers website security.
Daily Offsite Backups
Backing up your entire website often is a great idea. Just in case anything goes wrong, a recent backup of your site will be available to restore immediately. Website management companies will often have daily backups which go to a different (offsite) cloud server. It's best practice to often backup a site. You'll thank yourself later for backups.
Uptime Monitoring
Reliable companies will have an uptime guarantee, which means your site is guaranteed to be online for a certain percentage of each month. Our monthly uptime guarantee is 99%, although we do a pretty great job at having consistent months with 100% uptime. By having uptime monitoring as a service, this means the website management company will get notified immediately if your website ever goes down, and they'll get it back up right away.
Backend Updates
With websites that run on WordPress, the popular platform that powers 75 million websites, website management companies will handle the backend updates for you. This means they'll take care of the core WordPress updates, theme updates (if applicable), and plugin updates. Updating a website once a month is best practice because it makes sure your site stays safe and functional. Out-of-date plugins and old versions of WordPress are prone to hacks and can result in things breaking on a site.
Invest in website management for your business
Now that you've got a really good understanding of what website management is, it's time to have us handle everything for you. Investing in website management is one of the best things you can do for your site and business. Click here to get started.